If you'd like to work with me then here's how!
asocalledbeautyblog@gmail.com
A So Called Beauty Blog is a Fashion, Beauty + Lifestyle Blog, consisting of Beauty Reviews + Tips, Style posts and various Lifestyle Tips + Features.
This Blog is always welcome to do
Sponsored Posts
,
Products for Review
,
Gifted Items
,
Collaborations
and
Event Launches
for sharing with the beauty, fashion and blogging community. If you are a PR company or brand who feels A So Called Beauty Blog is well suited to your business, and would like to collaborate just send me an email to asocalledbeauty@gmail.com.
Every so often I am fortunate to receive products from companies for review/feature in sponsored posts, and as of January 2015, all these products will be clearly marked c/o (courtesy of) or marked with an *. I will always mention when a post includes a gifted product, and link back to any required pages if desired. Some posts may contain affiliate links also.
If you would like to work on a sponsored post, please email to discuss and review the terms and content! All posts will be written 100% by myself. I'm also open to giveaways and advertising so if you want to get me involved, just send me an email at the above address! You can also find me on twitter @asocalledbeauty.
Events
I love attending bloggers events, launches and brand events and I will always try to attend every event I'm invited to. I can attend events between Birmingham + London (and around those areas) and also any events in France, but if you're still not sure if I'm close enough, just ask!
Instagram + Pinterest - 460+
Facebook - 1000+
Linkedin - 700+ connections


Images + Content

All content displayed on this blog is owned and created by myself, so please avoid plagiarising my work. Gaining inspiration from my content is absolutely fine and welcomed, however direct copying will result in a further inquiry. The majority of images displayed are my own, unless other wise stated. All outside image sources are linked back to its original source.


Brands I've worked with

Sk:n | | The Body Shop | | Gemini Women | | The Derma Group | | Prairie Charms | | Born Pretty | | The Glasses Shop | | Skyn | | Daily Look | | Veet | | Maple Holistics | | Merumaya | | Aisle Style | | Milly Bridal | | Naturawhite Skincare | | Blanx | | Luxêmme | | Cellnique | | Sudocrem | | J.D. Williams | | Online Avenue | | Boots | | Seventeen | | ChloBo | | & Other Stories | | Farfetch | |



Networks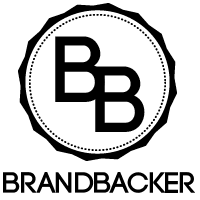 Did I mention that I run a Beauty Blogger Facebook Page? We already have over 400 members so
join now
and share your latest posts with our growing community!